Dension Porsche 2003-2009 iPod Adapter Interface USB GW51MO2
GW51MO2
Dension Porsche iPod Adapter Interface USB GW51MO2
Dension Gateway Interface Adds USB input With Text, iPod With Text & Aux Audio Input to Porsche Radios Equipped With M.O.S.T.
Car radio iPod interface digital audio gateway, with fiber optic connections, works with oem radios which use the MOST (Media Oriented System Transport) digital system to carry entertainment information around the car. These cars are predominantly the higher specification models of BMW, Mercedes and Porsche, models. Once the Gateway 500 is installed, you can connect your iPod or USB and display the contents on your vehicle screen or radio display . By adding the optional Bluetooth module, your phone can be integrated.
works like an audio integration between your iPod/iPhone USB devices and the car, converting instructions from the car's controls e.g. Audi MMi rotary controller, into a language that your phone or iPod can understand and respond to. When connected into the car,

Gateway 500

emulates a CD-changer, but has a switch which allows you to swap between the Gateway and the changer. Of course, every

Dension Gateway 500

car adapter

comes with a comprehensive user manual, but in most cases, you select the CD-changer function, then CD6, and a series of menus are opened up to you to control your devices. The system controller in the car is then all you need to navigate around your devices.
iPod in car

. Play iPod and USB music devices through the car radio, using the car radio controls to browse and select items from your device.

Bluetooth car kit

. Make and receive phone calls*, hands free, or stream music from your phone via Bluetooth

Play iPod video

or DVD in the car's original screen**

Display song information, phonebook and caller ID* in the car's factory fitted original display.

See phonebook information on your displays in the car and browse using the radio or steering wheel controls.

Charge your iPod iPhone

while driving.
Product Features
Play iPod and USB through the car's audio system.


Manage content and iPod.


Display content on vehicle screens.


Left and
right
RCA auxiliary input.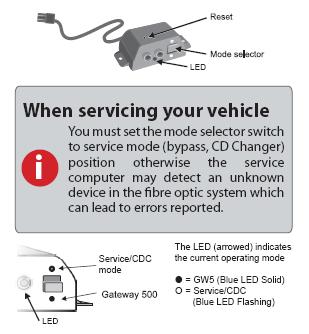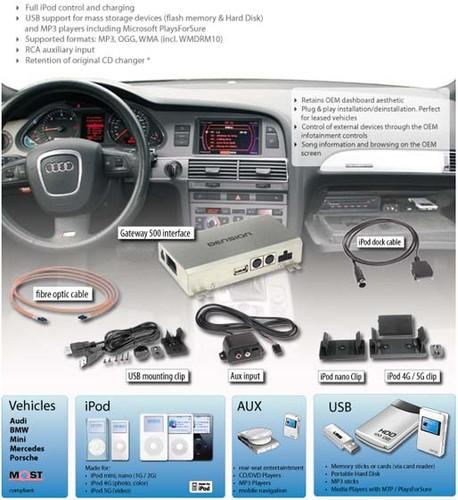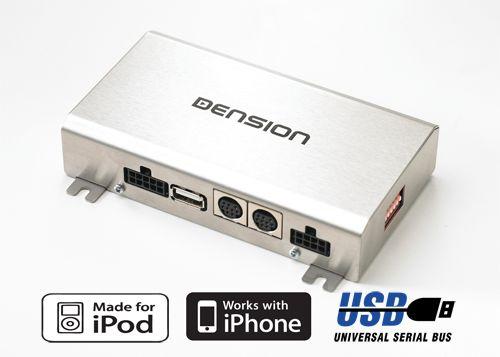 2003 2009 Porsche 911 (996 Mk2) CDR-23

2003 2009 Porsche 911 (996 Mk2) CDR-24

2003 2009 Porsche 911 (996 Mk2) (only if the head unit is based on the MOST system)

2003 2009 Porsche 911 (996 Mk2)

2003 2009 Porsche 911 (996 Mk2)

2005 Porsche 911 (997) CDR-23

2005 Porsche 911 (997) CDR-24

2005 Porsche 911 (997) PCM1 (only if the head unit is based on the MOST system)

2005 Porsche 911 (997) PCM 2 CD

2005 Porsche 911 (997) PCM 2.1 DVD

2003 2009 Porsche Boxster

PCM1

2003 2009 Porsche Boxster PCM2

2004 2009 Porsche Cayman PCM 2.1 DVD

2003 2009 Porsche Cayman CDR-24

2003 2009 Porsche Cayman

CDR-23

2003 2009 Porsche Cayenne PCM1 (only if the head unit is based on the MOST system)

2003 2009 Porsche Cayenne

PCM2 CD

2004 2009 Porsche Cayenne PCM 2.1 DVD

2003 2009 Porsche Cayenne CDR-24

2003 2009 Porsche Cayenne CDR-23
For more information call
1-800-727-1466
Combine Your Purchase With
---