CHRY-AUX Chrysler Dodge Jeep Auxiliary input
CHRY-AUX
Call to order - 407-933-1065
Pie CHRY-AUX Chrysler Dodge Jeep Auxiliary input adapter 1995-2000

Pie chry-aux interface for Chrysler Radios, This adapter lets you input audio from any portable audio device iPod iPhone Android phone Mp3 player, DVD, and satellite radio through the Chrysler Jeep Dodge sound systems, by converting the factory CD-changer input into an auxiliary input port.
Chrysler Dodge Jeep Auxiliary input adapter.
Radio must be one of the following CD-changer controller head unit.
5-Preset radio with 5-band Eq disc and disc on preset 1 and 5 and mode button.
6-Preset radio with bass and treble slide controls "Direct disc select" 1-6 Printed above
radio. Presets and "Mode/Eject" button
8-Pin din at head unit.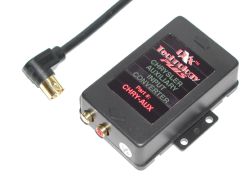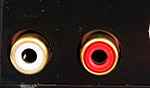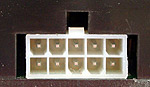 Fits:
Chrysler


1995 Chrysler Lebaron
1995-1998 Chrysler LHS
1995-1996 Chrysler New Yorker
1995-2000 Chrysler Sebring
1995-2000 Chrysler Town & Country
2000 Chrysler Voyager/Grand Voyager

Dodge



1995-2000 Dodge Avenger
1995-2000 Dodge Caravan
1995-2000 Dodge Dakota
1998-2000 Dodge Durango
1995-2000 Dodge Grand Caravan
1995-2000 Dodge Intrepid
1995-2000 Dodge Neon
1995-2000 Dodge Pickup
1995-2000 Dodge Ram
1995 Dodge Spirit
1995-1996 Dodge Stealth


Jeep


1996-1998 Jeep Cherokee
1996-1998 Jeep Grand Cherokee
1997-1998 Jeep Wrangler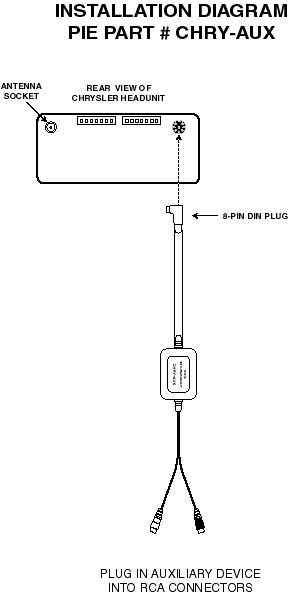 For more information call
1-800-727-1466
Live Chat Software
Combine Your Purchase With
---