Add Sirius Satellite Radio to Your Car Audio System
scc1
Sirius connect vehicle tuner
Add Sirius programming to your Sirius-Ready or Sat Radio car audio system
Bring Sirius programming into your car including 100% commercial-free music ,plus superior sports,uncensored talk and comedy, entertainment, news and more.

Compact size allows for hidden installation.

Connect and control SIRIUS directly through your Sirius-Ready head unit.

Compatible with Sirius-Ready ,Sat Radio Ready ,and select Oem head units (May require Sirius connect interface adapter,sold separately)

Includes tuner,magnetic mount satellite antenna ,Sirius connect interface cable and removable mounting plate and installation guide.
The SCC1 Sirius connect vehicle tuner is designed to work with any Satellite Radio or Sat-Ready head unit.Some headunits will require the use of a Sirius connect interface translator.Please consult your head unit manufacturer for more details concerning compatibility The SCC1 can also be integrated in select factory audio systems. Please

Sirius Connect Vehicle Tuner

Magnetic Mount Satellite Antenna

Sirius Connect 4' Interface Cable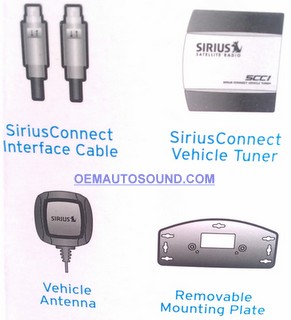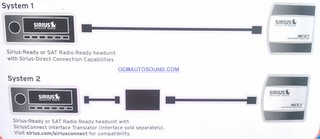 For more information, call 1-800-727-1466
---