Chysler iPod Interface 2004-2007 CHRY04/PC-POD2
CHRY04/PC-POD2
Chrysler iPod Interface 2004-2007 CHRY04/PC-POD2
C

HR

Y04

/PC-

POD2

Dodge Chrysler iPod iPhone interface adapter.

This interface kit will allow you to listen control

and

charge

your iPod using the factory Dodge Chrysler

radios that have built in

RSE controls

provides track

up track down, fast

forward, rewind function of iPod. You can also use the iPod iPhone controls

Direct connection of the iPod to

Chrysler Dodge audio system for optimum CD sound quality.

This interface

will not allow

text to show through radio' display. The CHRY04/PC-Pod2 will also allow the factory

Chrysler radio to charge the iPod.
Connects to the 22-pin and 10-pin port on the back of the radio.

Allows retention of factory Chrysler Sirius satellite radio.

Compatible with navigation radios.


Not compatible with factory DVD needs to be unplugged.


Works with all iPod's/iPhone/iTouch 5 volt charging.


Radio must have RSE controls to work., radio face codes RAK RAQ REC only.



Vehicle Application


2005-2008 Chrysler 300

2007 2008 Chrysler Aspen

2006-2007 Chrysler PT-Cruiser

Dodge


2006-2008 Dodge Caliber

2006-2007 Dodge Charge

r

2005-2008 Dodge Dakota

2004-2007 Dodge Durango

2005-2008 Dodge Magnum

2006-2008 Dodge Ram

Jeep


2006-2007 Jeep Commander

2005-2007 Jeep Grand Cherokee

2007-2008 Jeep Patriot
Compatible with following iPod models: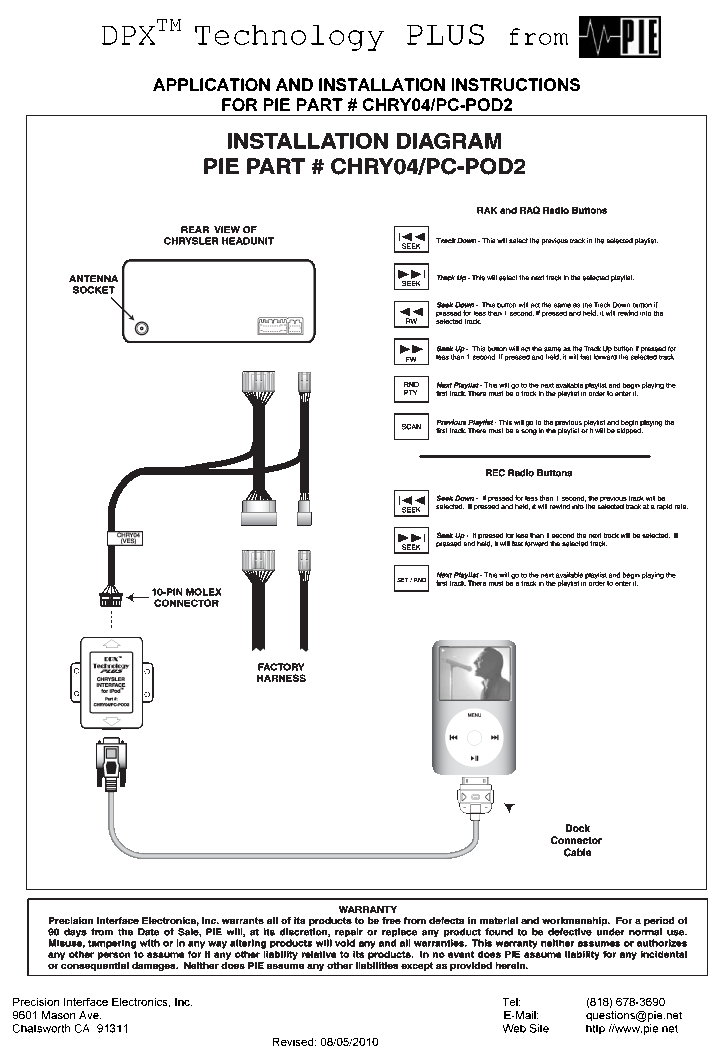 FOR MORE INFORMATION CALL
1-888-231-0395
Combine Your Purchase With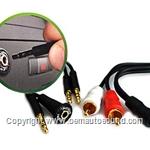 ---