Blitzsafe Honda Bluetooth Adapter HON/BLUETOOTH V.2
HON/BLUETOOTH V.2
Call to order - 407-933-1065
The Blitzsafe HON/BLUETOOTH V.2X allows you to add any Bluetooth audio source to your compatible factory installed audio system
Product Information


This interface allows you to play music wirelessly from your Smartphone, iPhone, iPad, or Mac laptop.
It also works with any phone or device capable of transmitting the Bluetooth stereo (A2DP) protocol.
PLAY

PAUSE

NEXT TRACK

PREVIOUS TRACK
Play your iPod or iPhone song tracks by using the radio or steering wheel controls. Control Pandora,Vevo,YouTube,Yahoo music, or any other music APP. The volume and tone can be adjusted from the factory radio. This interface will NOT lock your iPod or iPhone screen , it allows total access to your device.



Vehicle Application Information:



2005-2012 Acura MDX (07+08 with RSE need special cable!)
2007-2011 Acura RDX
2005-2012 Acura RL
2006-2011 Acura RSX (Double Din Radio Only)
2004-2012 TL
2004-2012 TSX
2003-2012 Honda Accord
2006-2012 Honda Civic
2005-2012 Honda CR-V
2003-2012 Honda Element (Except LX)
2007-2012 Honda Fit
2005-2012 Honda Odyssey
2006-2012 Honda Pilot
2006-2012 Honda Ridgeline
2004-2012 Honda S2000
2003-2012 Honda Goldwing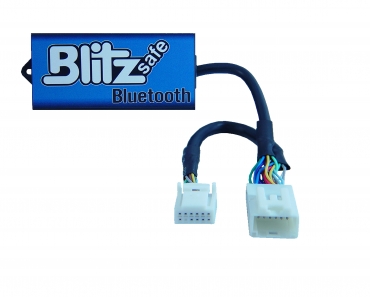 For more information call 1-800-727-1466
---