Volvo iPod Integration kit USA Spec PA11-HON
PA11-HON

Volvo iPod Integration kit USA Spec

PA11-HON
iPod and Aux, this adapter will plug into the external CD-changer connector of your Honda radio and will allow you to listen control and charger your iPod iPhone
from the factory radio you can use the buttons to select playlist, albums and more. The audio quality is close to CD this interface is made to work with

Honda

radio's
this not a universal kit or FM transmitter. If
using an iPhone, you can also stream music from internet services like Pandora, Livio radio, and i-Heart radio.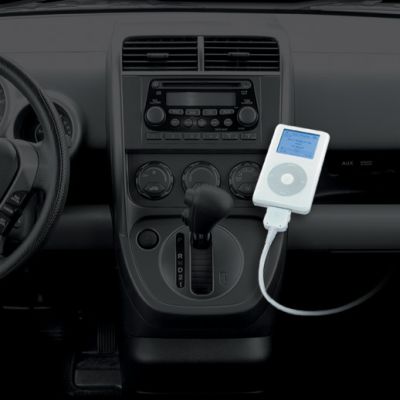 Features:


Fully Compatible with all new iPods including the new 4G iPhone, 4G Nano, and new iTouch.
New Dual Mode now on all USA SPEC models.
Compatible with all iPod firmware versions.
Control, Play, and Charge though the Factory Radio.
Comes packaged with cables for most applications.
If vehicle has external CD-changer it must be disconnected.
Comes with new 4G's Charging cable!
All USA Spec models now comes standard with new iPod cable that fully charges all iPod's,
including the new 3G iPhone, new Nano and new 2nd Gen iTouch. Users do not lose and
CD, In Dash CD-changer, XM/Sat features or functions of their existing radio system. All USA SPEC models are fully compatible with all new iPod versions.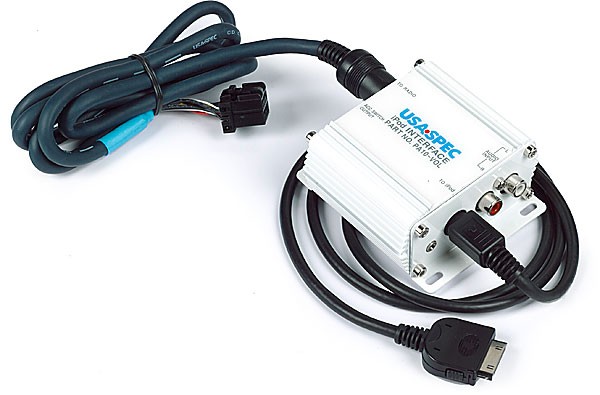 Combines Multiple modes to Control an iPod .
Use your iPod to create up to 5 favorite mobile play lists.Then, access, play,and control each favorite play list with your factory radio, or use your radio to select Direct Mode and then Manually control your iPod and complete access all your content. Access direct mode right from your radio with a touch of a button. In Direct Mode, radio will controls song up/down and random or shuffle Play. User can control all other features of the iPod manually.
Direct or Playlist selectable from radio. Our iPod connector also adds an additional Auxiliary input into your factory radio for audio device such as DVD player, Satellite radio tuner, or Mp3 player. Aux input also selectable form the radio.Compatible with all iPods including iPod Nano & Video. Also compatible with and fully charges the new 3G iPhone, Nano and 2nd Gen iTouch.

Compatible Vehicles:
Applications Volvo

1994-2000 Volvo 850

1994-2000 Volvo 940

1994-2000 Volvo 960

1998-2005 Volvo c70

1994-2000 Volvo s40

1994-2000 Volvo s70

1994-2000 Volvo s90

1994-2000 Volvo v40

1994-2000 Volvo v90



Application Notes
1999-2000 Honda Civic require factory slave CD or tape player (if one already exists)

to be disconnected 14-pin connector located at radio or slave cassette.

1994-98 Honda Civic require factory slave CD or Tape player (if one already exists) to

be disconnected / 8-pin connector located at radio or slave cassette.

Will not work with 2003-04 Honda Pilot models equipped with factory navigation or

video system

for a new Honda radios or XM ready see

Here
If you are connecting an additional mp3

player, DVD player or satellite radio we recommend using this
Cable
For more information call

407-933-1065

Combine Your Purchase With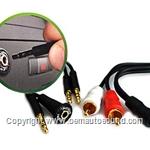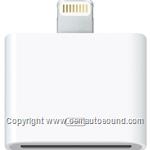 ---