Audi Volkswagen iPod Interface 1998-2003 PA11-VW6
PA11-VW6
Connect, control, charge, and play an iPod through your factory Volkswagen or Audi.
Radio Supports Pandora, Livio radio, i-Heart radio, and Sirius XM Apps!


USA SPEC PA11-VW6 Features

Connect, control, and charge your iPod, iPhone, and iTouch from your Factory Radio.

Works with and charges iPhone 5 but must be used with Apple's lightening to 30-pin adapter.

Works with and charges ALL iPhone Nano, and iTouch.

Compatible with iOS 6.1.2.

Display of artist and song tile information on the radio and track search by artist , song title, or album from the radio are NOT supported. Only the Playlist number and track number will be displayed on the radio.

More functions to select from your radio or steering wheel controls ever!

PA11-VW6 is designed as an alternative replacement to Audi and VW external CD changer.

Therefore it is not possible to have a CD changer and a PA11-VW6 interface simultaneously connected to your vehicle's radio.

Connect and play a 2nd audio device through your car stereo.

You can connect an addition auxiliary input into your factory Radio for audio device such as DVD player, satellite radio receiver, or MP3 player to the AUX Input on the interface.

The AUX input is also selectable from your radio.
You have multiple modes to control an iPod.

Playlist Mode: Use your iPod to create up to 5 favorite mobile playlists. Then, access, play, and control each favorite play list with your factory radio.
Direct Mode: Use your radio to select Direct Mode and then Manually control your iPod and complete access all your content. Access direct mode right from your radio with a touch of a button. In Direct Mode, radio will controls song up/down and random or shuffle Play.
User can control all other features of the iPod manually.
You can use Direct Mode to listen to music streamed through Pandora or Sirius XM Online.
You can use radio controls to track up/down, fast forward/rewind, advance 10 tracks, and random play.
Audi Application Note
CAS-AD3 cable must be purchased separately from USA SPEC @ 626 336 3836.
If the vehicle has SAT tuner, it must be disconnected.
98 - 99 A4/Cabriolet radios must have round PWR button in the middle.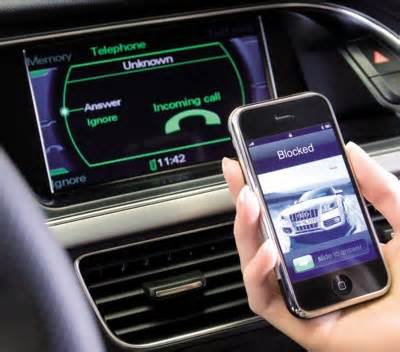 Volkswagen Application Note
Some 98-99 vehicles with BOSE or Premier radios with 13-pin din plug in the trunk are NOT compatible with PA11-VW6.
All USA SPEC models have the option for easy access to Direct Mode right from your radio. Just select preset 5 or 6 for direct mode and then select Pandora Internet radio, Livio radio, Sirius XM right from your iPod.


Sirius XM - Choose Direct Mode, select your Sirius XM iPhone app, and pick your favorite station.

PANDORA – Choose Direct Mode, select your Pandora iPhone app, and pick your playlist! The radio or steering wheel controls allow users to skip forward to next song.

LIVIO – Choose Direct Mode, select your Livio iPhone app, and pick your radio station! The radio or steering wheel controls skip through to next saved radio station.



Audi
1998-2003 Audi A4
1998-2003 Audi A6
1998-2003 Audi A8
2000 2003 Audi TT
Volkswagen
2005 2007 Volkswagen R32
2004-2007 Volkswagen Taureg
1998 2004 Volkswagen Cabrio
1998 2007 Volkswagen Beetle
2001 2004 Volkswagen Eurovan
1998-2008 Volkswagen Golf GTI
2006-2008 Volkswagen Rabbit GTI
1998-2008 Volkswagen Jetta
1998-2008 Volkswagen Passat


For More Information Call 1-800-727-1466
---