Honda iPod Interface 2003-2011 PA15-HON2
PA15-HON2
Honda iPod Interface Honda 2003-2011 PA15-HON2
Honda iPod/iPhone Integration,
Listen, Play, Charge and Control your iPod/iPhone using
your Honda radio buttons. Searches Album, Artist,
Playlist, Songs and text display in Honda radio screen. It also works with the Honda steering controls
this device will charge any old
iPod
and new iPod including iPhone 3G/4G 5 volts USB.
If using an iPhone

you can also stream music from Internet services like Pandora, Livio radio
and i-Heart radio.

The Honda iPod connector keeps your iPod fully charged, so it's always ready when you leave your vehicle. Honda odyssey vehicles, iPod integration, (if XM present it needs to be installed in the trunk.)

Honda auxiliary audio input interface, for audio only no iPod controls from Honda radio use the pie
HON03-AUX
Honda audio interface and Bluetooth.

Connects iPod's audio output directly to Acura Honda Audio system for optimal sound quality

playback.

Displays text information on all Honda radios that are XM ready.

Retains Honda Satellite radio receivers, CD-changer, and DVD systems.

Works on Vehicles with and without SAT Tuner button.

Offers three ways to access the music on iPod, namely Direct Mode, Folder Mode, and Playlist Mode.

Charges iPod iPhone, and iTouch while playing. Charging stops at 30 minutes after car key is turned off to prevent car battery drain.

Connects and lets you listen to a 2nd audio device Satellite radio, DVD player , or other audio source to the car audio system through the AUX audio input jack.

it lets you use direct mode to listen to music from Pandora or XM Sirius online.

Album name & Song title display on XM ready Honda radios
This new interface will be packaged with the iPod cable which will
charge iPhone 3G, 4G iPod touch (2nd G), iPod nano (4th G) and all other
previous generation iPod, Nano, Touch & i[hone.
Full iPod controls from Honda XM radio controls.

Displays text from iPod No conflict with sat tuner.

Backward compatible for all older Honda without Sat.

Comes standard with new USB 5 volt charging cable.

Compatible with all iPod's will also charge iPhone 4G iPod touch iPod nano 4th gen.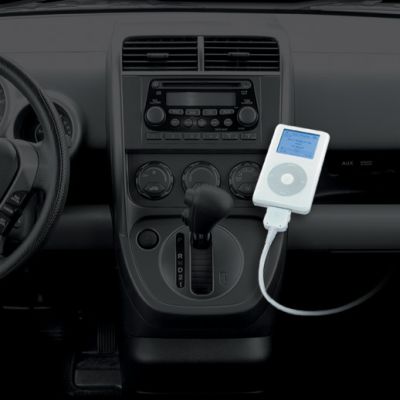 Compatible Vehicles:
Applications
Honda


2003-2011 Honda Accord iPod interface
2006-2011 Honda Civic
2005-2011 Honda CRV
2003-2011 Honda Element
2007-2011 Honda Fit
2005-2011 Honda Odyssey ( XM tuner in the trunk )
2006-2011 Honda Pilot
2006-2011 Honda Ridgeline
2003-2007 Honda S2000
HONDA Gold Wing Motorcycles
2003-2009 Honda Element LX should use the Usa spec PA11-HON
What's Included:

PA15-HON2 iPod to Honda/Acura interface

6' iPod to interface cable (CB-PA105)

14-Pin to 14-pin connector harness (CAS-HXM)

14-Pin to 8-Pin connector cable (CAS-H2Y)
For more information call

:

1-800-727-1466

Combine Your Purchase With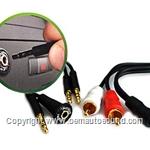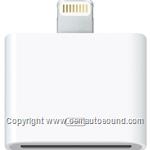 ---