AUD-AUX Audi Auxiliary Input
AUD-AUX
PIE AUD-AUX Audi 98-06 all models Auxiliary Input Adapter
Audi auxiliary audio input
interface for Audi vehicles that are pre-wire for a CD-changer, if Audi CD-changer is present it will need to be unplug.
Audi vehicle (all models) connects to 13-pin connector in the rear of vehicle. Allows one auxiliary source to be input directly the factory CD-changer port. Quickly add iPod iPhone, Android Mp3 player, satellite radio, or even a DVD player
. This is not a

wireless transmitter, only Direct connection to the Audi VW car stereo will give you the best CD sound quality.
Not FM

Compatibility Information:

13-Pin data cable in trunk or glove box
.If your Audi is not prewired for a CD changer -
Use part #

VWR-AUX

to connect behind the radio.

Fits:
2006 - 2007 A3
1998 - 2006 A4
1998 - 2005 A6
1998 - 2005 A8
2001 - 2005 All road
1998 Cabriolet
2003 RS6
2000 - 2005 S4
2002 - 2003 S6
2001 - 2003 S8
2000 - 2005 TT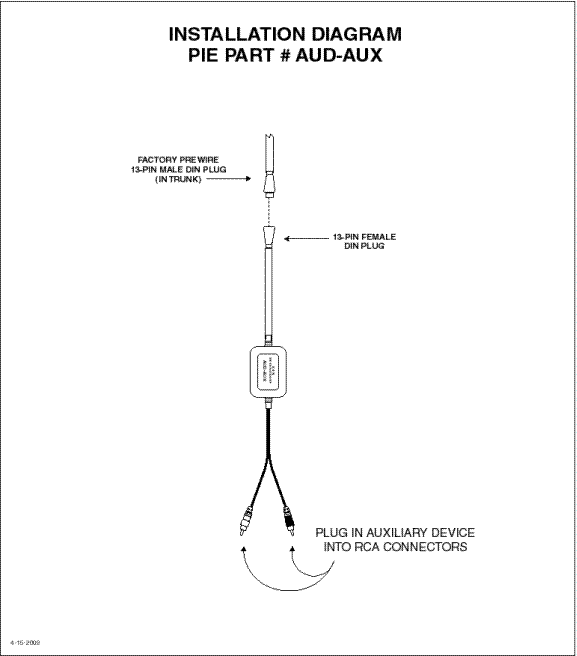 FOR MORE INFORMATION CALL 407-9331065
On special now
Combine Your Purchase With
---