Ford auxiliary adapters
Ford Auxiliary Input Interface Adapter
Auxiliary Audio Input Interface for Ford Lincoln factory Radios. Connect an iPod iPhone Android smart phone, MP3, satellite radio or any portable audio device to the factory Ford Radio. Works on most vehicles from 1995 to 2014 Ford factory stereos have an external CD changer controls for a CD changer, 2004 and up are satellite ready ( SAT ) or
Aux buttons. They are used for the external CD changers, Satellite radio or rear factory DVD, video system you can use that plug on the Ford radio to add the auxiliary audio input adapter jack for your MP3 iPod, iPhone audio or any portable audio device, Auxiliary input converters is designed to
convert these ports of the Ford
Radios into auxiliary audio input. (aux input) Devices with an audio output jack can be added to the Ford factory Radio without FM transmitter this
technology maintains full function of all Ford features built-in steering wheel sub-woofer DVD and rear seat controls. Check your factory Ford radio for this buttons Sat Aux, CD before you pick the aux interface, 1995 and up radios need to have a CD button, I
f CD player, radio, press the CD button twice to activate aux input, If Radio comes with in dash Cd-6 press CD button twice radio must display NO DJ NO CD in this case use

The

FRDN-AUX, If the Ford radio comes with a Sat button there are no aux adapters available
. Ford radios with Aux button use the FRD04-AUX, The Auxiliary interface comes with Ford plug harness and are plug and play, Taurus and Sable use FRDR-AUX connects in the trunk at the factory rcu tuner amplifier. Any Ford external CD changer can be remove and replace with the FRDW-AUX interface, Escape Explorer Expedition Focus F150 Mustang Taurus, but If you want to keep the external CD changer that it's also possible with the Ford-aux-oem.
A
uxiliary interface

It's a line level input that accepts any audio signals from iPod mp3 or any external audio source the digital audio signal it's input into the Ford Radio pre-amp and you can hear it on the factory speakers. Plug one end into the auxiliary jack on the other to the back of the Ford stereo, the other into your portable audio device and you'll get direct digital sound quality. Auxiliary interfaces are not tape adapters or FM transmitters, there is nothing wireless about them, that means the digital signal

doesn't get

degraded by the process of sending it to your Ford car
Stereo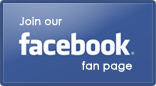 If you need help finding the correct Ford auxiliary interface for your vehicle
E-mail
us or give us a call 1-407-9331065
We also carry Bluetooth iPod iPhone integration Sirius satellite Radio tuners and many other car audio accessories for Ford factory audio system.
Live Chat Software